By default a new disk or volume added to Windows 2003 server is created with MBR partition. MBR has a maximum size limitation of 2 terra bytes, but it is bootable, meaning use MBR if you are setting up a bootable partition. GTP exceeds the 2 TB maximum size limitation, I'm not sure what the maximum limitation is but it's large.
A basic disk is a physical disk that contains primary partitions, extended partitions, and logical drives.
Master Boot Record (MBR) disk partitions can be accessed from any versions of Windows or MS-DOS.
GUID Partition Table (GPT) disk partitions can only be accessed from Windows Server 2003 with service pack 1 or later. It can also be accessed from any 64 bit verssion of Windows.
I am going to show you how to configure and create a GTP partition using as many visual aid as possible. I find that visual goes a lot further and is easier to understand.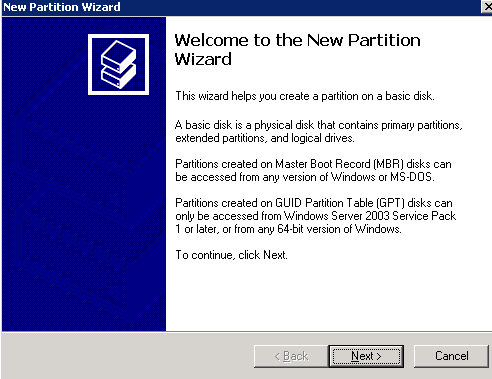 After you have installed the new disk drives in the server, you should be able to see it in Computer Management MMC. To launch this MMC click on Start – Administrative Tools – Computer Management. Click on cancel to by pass the wizard.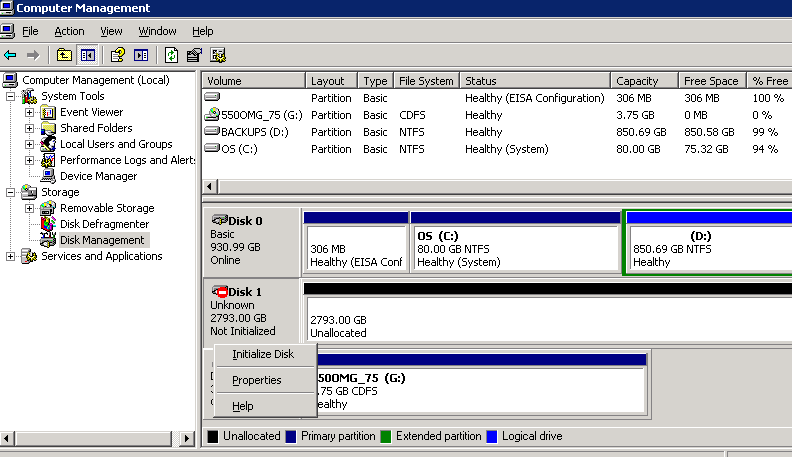 In the example shown in figure 2, the new disk is Disk 1, click on figure 1 to expand the graphic for clearer view.
Step (1, figure 2) Right click on Disk 1 and select Initialize Disk.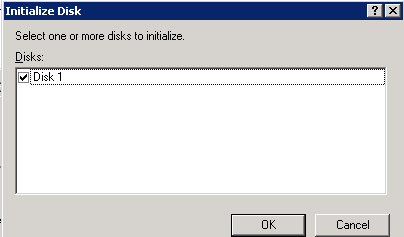 Step (2, figure 3) Select the disk that you want to initialize. Disk 1 is selected by default. Click on OK to continue.


Step (3)
The status of disk 1 should now change from Not Initialized to Online. The disk type is by default set to Basic.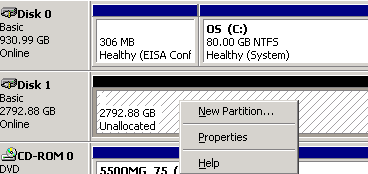 Step (4)
Right click on the new disk where it says unallocated, and select new partition.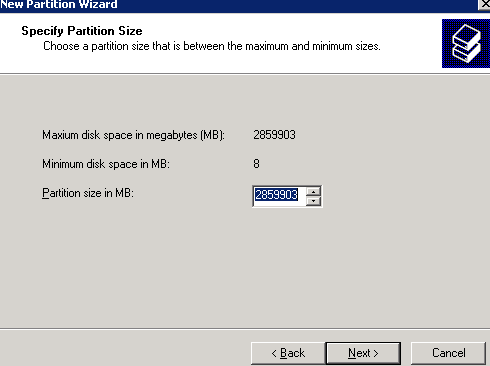 Step (5)
Specify the partition size you want to create and select next to continue.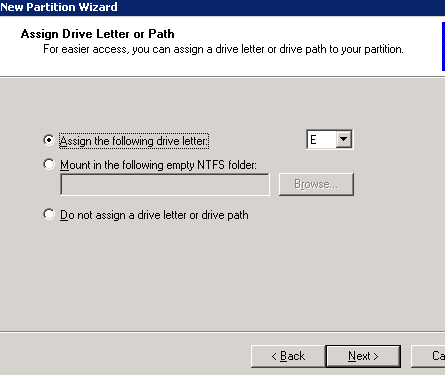 Step (6)
Assign a drive letter, in this case E:\.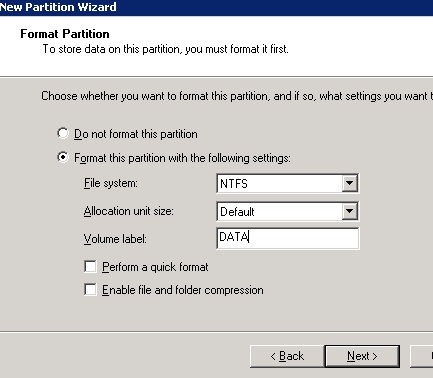 Step (7)
Format the partition with NTFS file system, and name the volume DATA. Then click on next to continue.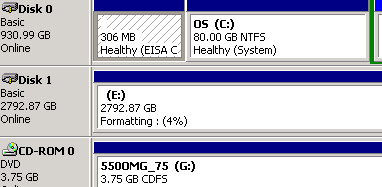 Step (8)
You can now see the status of the drive being formatted. When completed move on to the next step.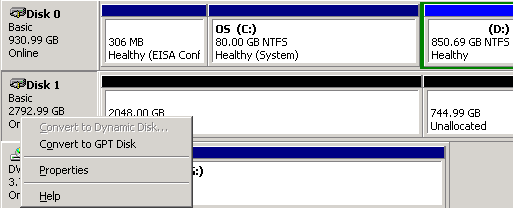 Step (9)
By default the disk type is set to Basic. To convert to GPT, right click on Disk 1 and select Convert to GTP Disk.